A getaway on
THE LEMAN EXPRESS
With 230km of lines and 45 stations served, travelling with the Léman Express is easy!
The Léman Express runs from 05:00 to 00:30 on weekdays and 24 hours a day on weekends.
There is a train every 10 minutes between Annemasse and Geneva during the day. There is a train every 30 minutes to Evian-les-Bains and La Roche-sur-Foron during rush hour. And there's one train per hour to Saint-Gervais and Annecy.
The Léman Express mainly runs through Grand Genève and Haute-Savoie.
From Annemasse station you can get to Cornavin Station in Geneva in just 22 minutes!
Would you like to explore the various resorts in Haute-Savoie? To enjoy the cultural life in Geneva? From Annemasse this is easy! Don't hesitate to plan your holiday in the Monts de Genève, to be able to get around the local area easily and visit Saint-Gervais-les-Bains, Evian-les-Bains, Annecy, and so many other places!
Buy your ticket from the machine at Annemasse station before getting on the train.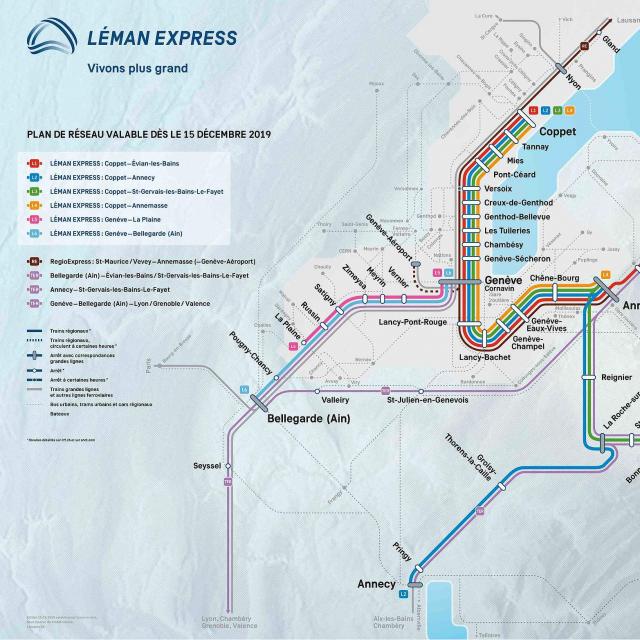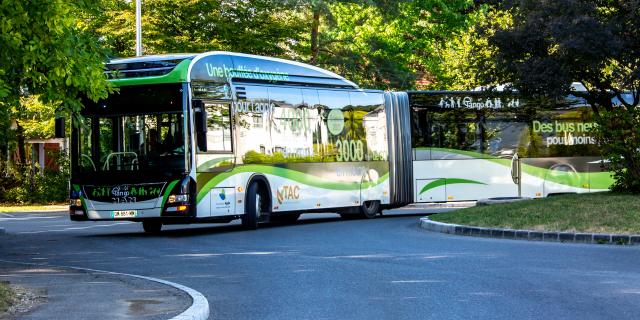 Mobile in every sense of the word
THE TAC NETWORK
The TAC network is made up of 9 bus lines (including 2 lines on Sundays) so you can get around the Annemasse urban community from 4:30am to 11:30pm in the week and until 11:15pm at the weekend.
From the Swiss border to Annemasse town centre
THE TRAM 17
From Montessuit Park in Annemasse, there is now a new mode of transport!
The tram 17 line from the Genevois public transport network will take you to Geneva from Annemasse town centre in 25 minutes, and there's a tram every 9 minutes during rush hour.
Ticket: €4.30 one way (Geneva + Annemasse urban community zone). Buy your ticket from the ticket machine on the platform before getting on the tram.