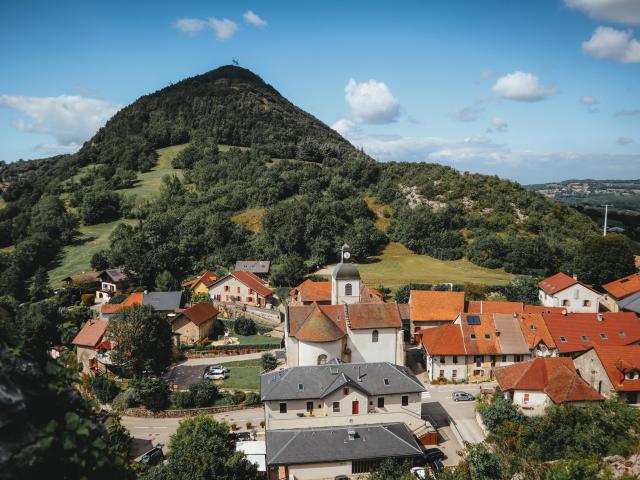 An astonishing path through the Geneva region
56 km in Haute-Savoie
From Switzerland, follow the via Gebennensis, on the route to Santiago de Compostela, running from Geneva through Savoie and Dauphiné before reaching Le Puy.
Pilgrims setting off from Geneva will walk for 13.5 kilometres towards Beaumont in France. The crossing of the River Arve on the way to the French-Swiss border follows the Rhône valley from a long way off.
Then comes the second stage, from Beaumont to Chaumont – 24 kilometres dotted with stunning panoramic views over Lake Geneva, Geneva itself and the Jura mountains.
Finally, a third stage of 18.5 km between Chaumont and Seyssel marks the end of the adventure in the Haute-Savoie department.