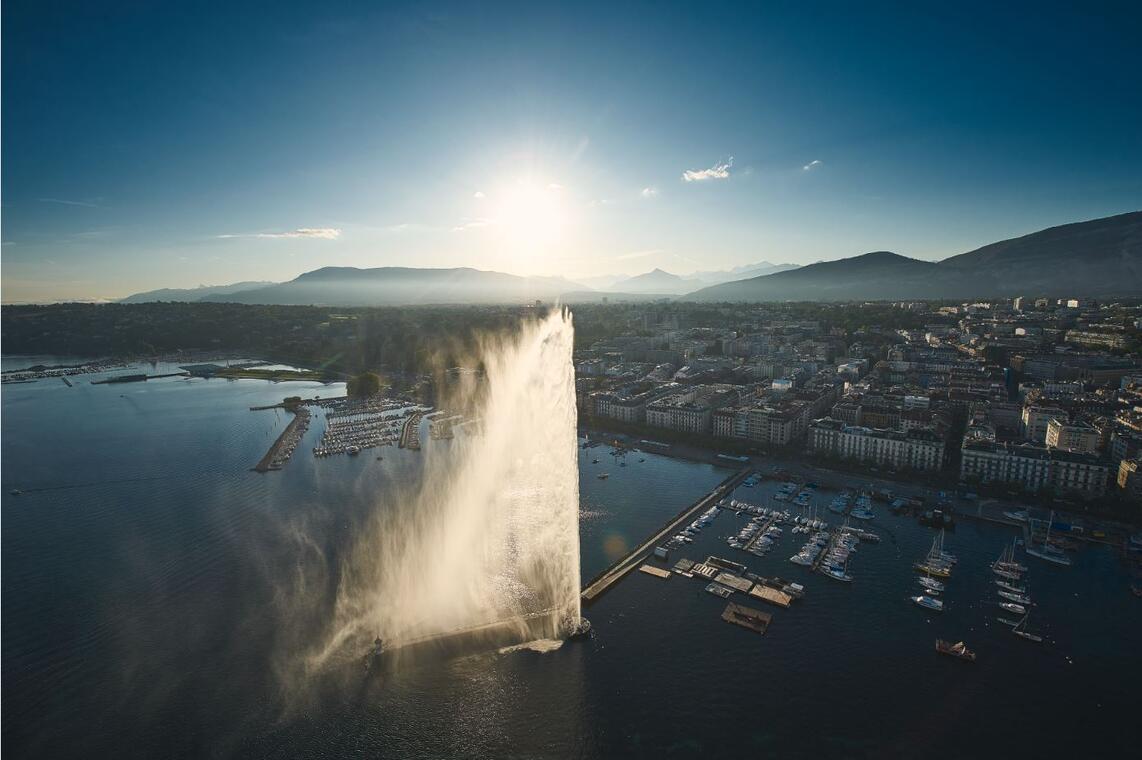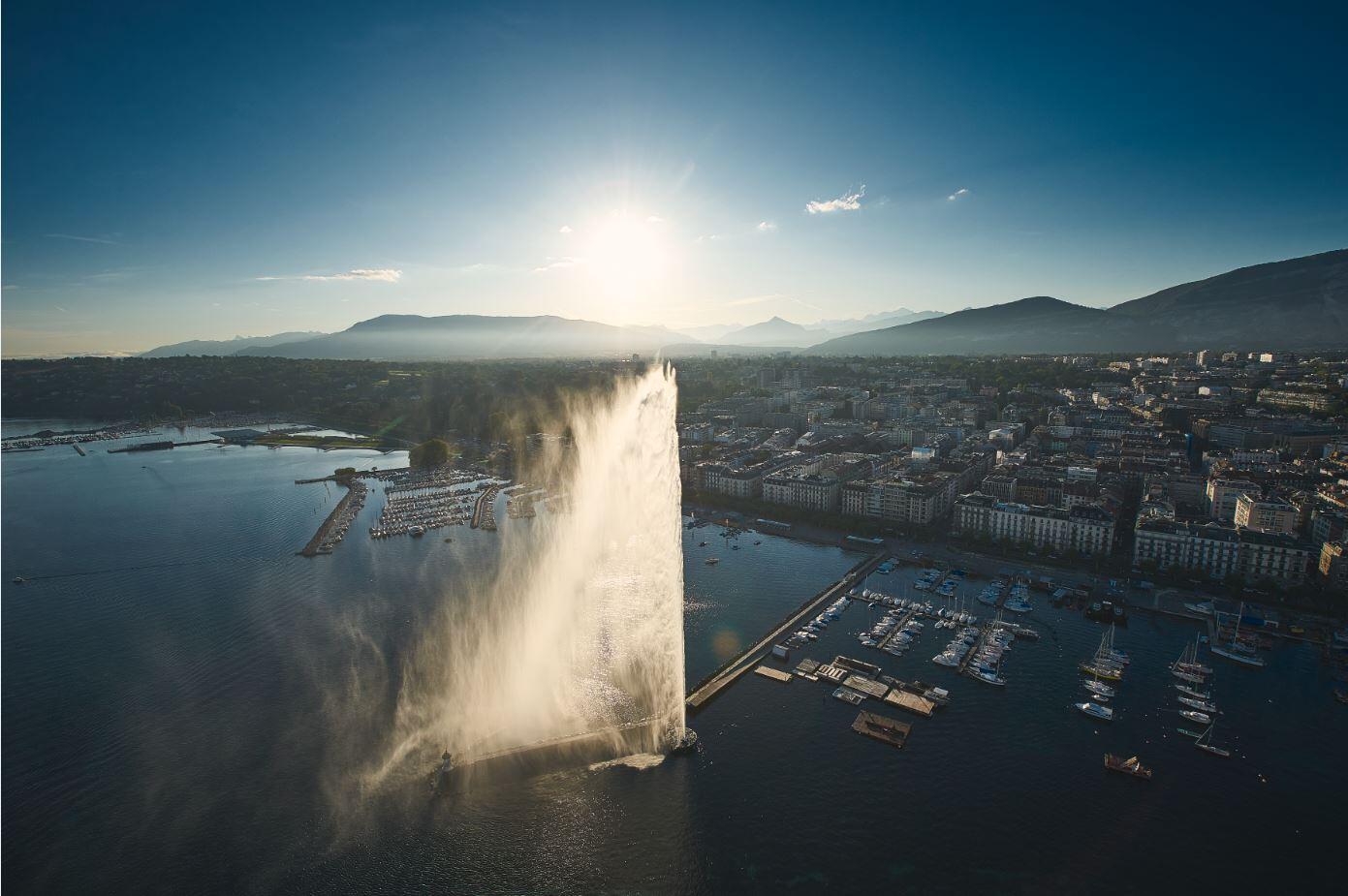 The water jet in Geneva
Historic site and monument
in Genève
Built in 1891, the water jet in Geneva is one of the city's greatest tourist attractions. This icon encapsulates the ambition and vitality which have made the city famous - a city which now focuses on the environment and the future.
Environment

In the town centre

View onto lake, body of water, river, canal

Mountain view

In town

Close to a public transportation

Lake 5 km away

Waterside
From

September 12, 2022




until

October 30, 2022

From

October 31, 2022




until

November 16, 2022

From

November 17, 2022




until

December 31, 2022
Closed on monday, on tuesday, on wednesday, on thursday, on friday, on saturday and on sunday.
Monday

10:00 AM - 4:00 PM

Tuesday

10:00 AM - 4:00 PM

Wednesday

10:00 AM - 4:00 PM

Thursday

10:00 AM - 4:00 PM

Friday

10:00 AM - 4:00 PM

Saturday

10:00 AM - 4:00 PM

Sunday

10:00 AM - 4:00 PM