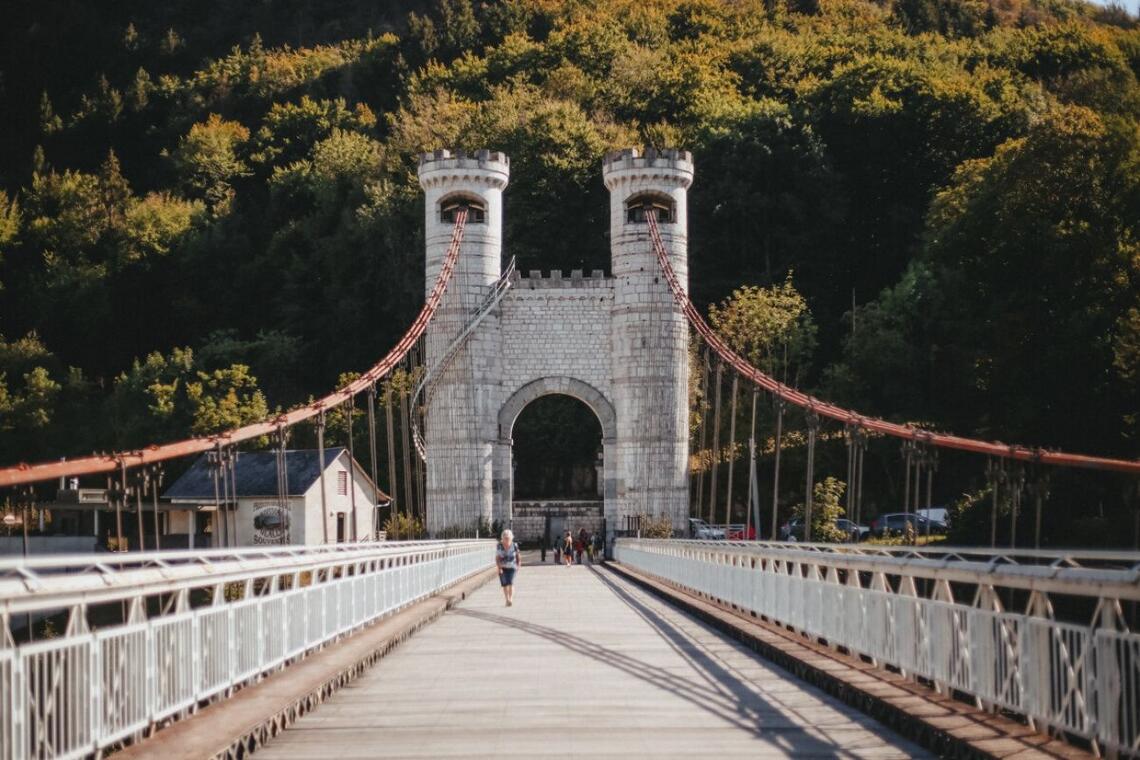 Route touristique - Le Salève Côté Usses
Mountain biking,
Horse-riding
in Cruseilles
Difference in height

806 m

Documentation

GPX / KML files allow you to export the trail of your hike to your GPS (or other navigation tool)
Points of interest
Sheltered workshop
Sale of fruit / vegetable hampers
Sale of flowers
Tour of education greenhouse, educational farm
Special events
Eco-citizen trail
Walk with donkeys
etc.
Farm visit and discovery of food produced by Mother Nature. Horticultural and kitchen garden greenhouses. Meet donkeys and other farm animals.<br/>Mini-courses on the farm are offered for children on Wednesdays and Thursdays during the school holidays, booking required (20 € / child)

Other activities are available on request (donkey rental, Art and Nature trail, birthdays ...)
It is in the middle of a magnificent forest that you will meet the scarecrows. These strange characters stay there all summer and invite us to discover their mysterious and entertaining world.<br/>Start by discovering a multitude of these chaps who share their daily life with us. Then, in the middle of hundreds of colourful flowers, all ages can have fun and a great laugh with a life-size game of snakes and ladders. Beware - the children are champions at this game. But revenge is possible with the giant Mikado! The day continues with lots of other discoveries: the giant and his rocking horses, the maze, a musical village…
A day out in a dreamy setting...
- 8 hectares of lush, green forest with a stream ""Le Nant Trouble""
- here and there shaded clearings and ponds
- home to some one hundred animals: pigs, sheep, donkeys, goats, reindeer, geese, ducks...
Then it's time for a show, with the owl contest or Amadeus, a musical show...
Snacks served in the tavern on-site or bring a picnic.
13
Le Hameau du Père Noël
Explore the home of Father Christmas and his elves, Mother Christmas, Father Whipper and the Attic of Dummies all year round! There is lots to do in this magical world at any time of year, but the magic of Christmas is always at the heart of everything.<br/>Father Christmas has chosen to live in Savoie and has opened his home to you. Find out about his daily life by visiting his workshop, kitchen and bedroom... Places that have until now been kept secret, but which are now unveiled before your very eyes...
A bit further on you enter another world, that of his twin brother, Father Whipper! Much nicer than he seems, he will also show you his clean and tidy home.
Finally, to complete the family, one of the Mother Christmases has opened the doors to her cottage to show you a third, feminine, world of Christmas.
Finally, the latest arrival, the Sandman has arranged an Attic of Dummies for Father Christmas which is completely dedicated to this childhood object.
To complete the magic, there is a crêperie and souvenir shop.
Open all year, don't hesitate to check the opening times and seasonal events. Father Christmas, Mother Christmas and the Sandman appear regularly to meet you and tell plenty of stories.
806 meters of difference in height

Maximum altitude :

1035 m

Minimum altitude :

442 m

Total positive elevation :

806 m

Total negative elevation :

-806 m

Max positive elevation :

177 m

Min positive elevation :

-155 m