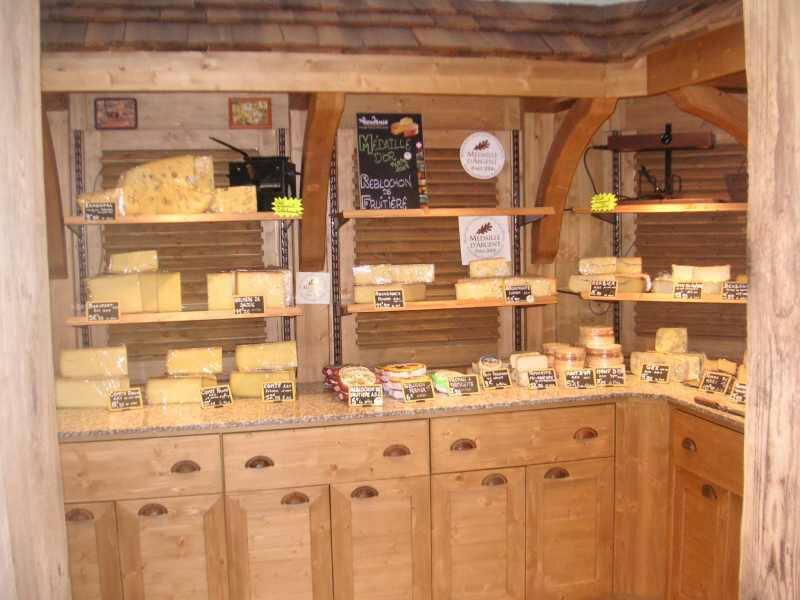 Fromagerie Bouchet
Shops and services,
Food shop,
Cheese shop
in Beaumont
Making, maturing and sale of cheeses made from raw Alpine milk.

We specialise in the production, maturing, processing and sale (wholesale and retail) of cheeses made with raw milk from cows grazed on mountain pastures.
Our range includes a total of 42 Alpine cheeses of which 10 have PDO/AOC marks.
We make all of our cheeses at our alpine dairy, which is located right in the middle of a green valley in the commune of Bellevaux (Haute-Savoie).
The quality of our cheeses is often recognised by the judges at the national and regional shows we enter.
Accessibility

Mobility impaired
Hearing impaired
Visually impaired
Mentally impaired

Services
Openings

All year 2023

* Monday to Friday: Open from 8 am to 12 noon and 1 pm to 7 pm Saturday: From 8:30 am - 12:30 pm and 2 pm - 6:30 pm.