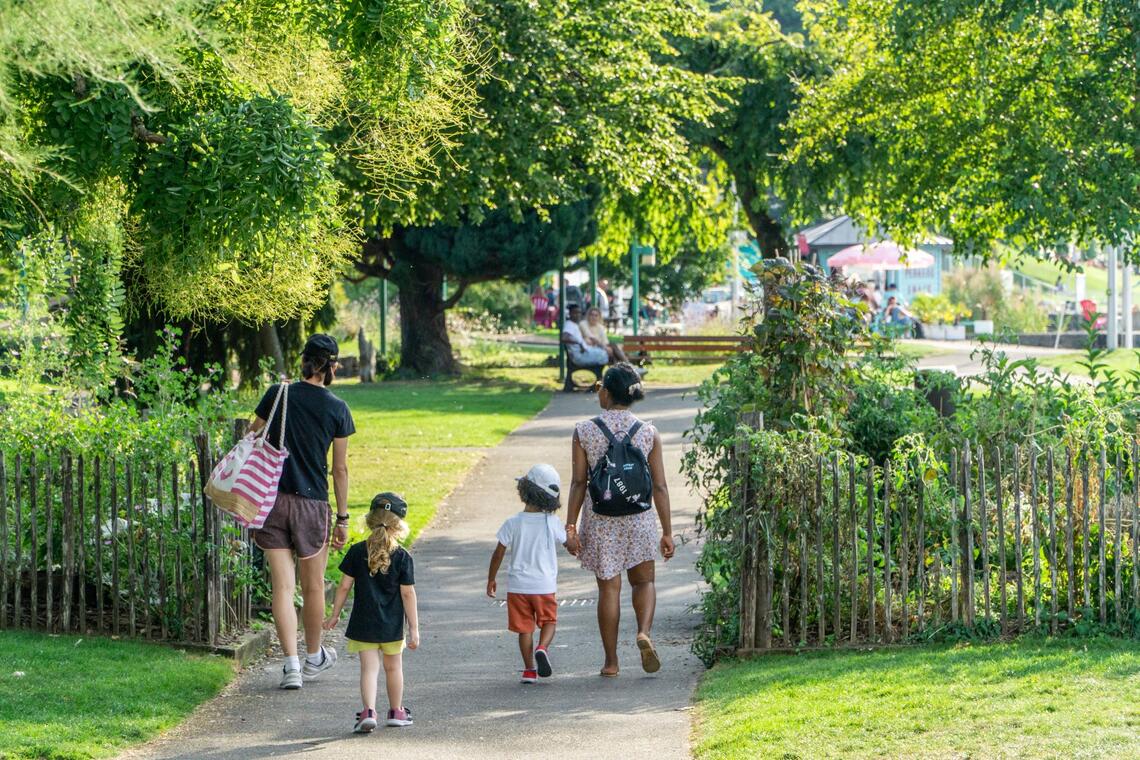 Evian, sensory visit with the family
Cultural,
Historic
in Évian-les-Bains
Enjoy a fun and interactive discovery of Evian with your family.
Visit only in french.

During this visit, the children are put to work and it is through the five senses that each young participant gives us their impressions.
Guided tour recommended for children aged 5 to 11, accompanied by at least one adult per family. Prior booking required.
Spoken languages

Documentation
From

February 8, 2023

to

March 1, 2023

From

April 12, 2023

to

May 3, 2023

From

July 12, 2023

to

August 30, 2023
7.50 €

4.50 €
7.50 €

4.50 €
7.50 €

4.50 €
7.50 €

4.50 €
7.50 €

4.50 €
From

February 8, 2023




until

March 1, 2023

From

April 12, 2023




until

May 3, 2023

From

July 12, 2023




until

August 30, 2023

On

October 25, 2023

On

November 2, 2023
Wednesday

10:30 AM - 12:00 PM
Wednesday

10:30 AM - 12:00 PM
Wednesday

10:30 AM - 12:00 PM
Wednesday

10:30 AM - 12:00 PM
Thursday

10:30 AM - 12:00 PM