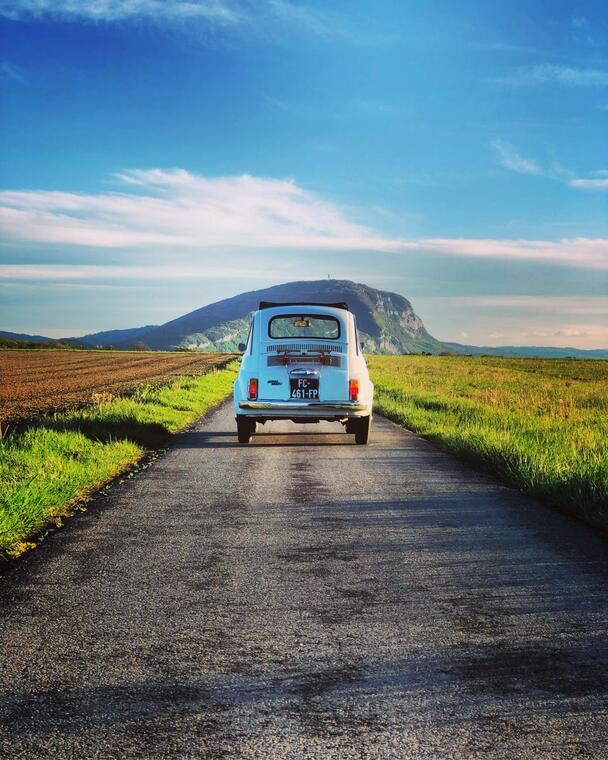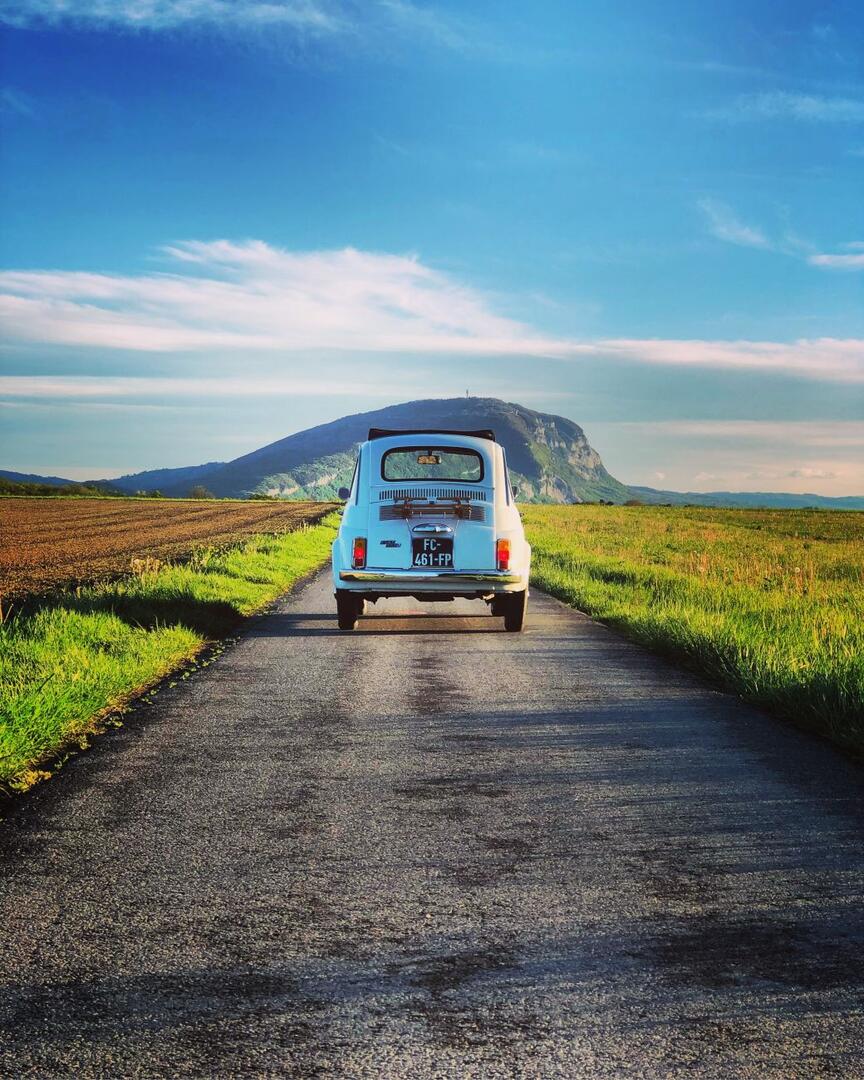 Circuit découverte : Les Monts de Genève
Difference in height

3480 m

Documentation

GPX / KML files allow you to export the trail of your hike to your GPS (or other navigation tool)
Points of interest
With its source in the Voirons massif, the Foron is a waterway which crosses the Annemasse region from end to end. It crosses wet zones, agricultural plains, meadows, villages and also cities.
2
Observatory Viewing Point
Above the plain of the Genevois, an impressive view of Geneva harbour and its Jet d'Eau. The Jura in front of you.
At the summit of Mount Salève, the Observatoire offers you a traditional, simple but generous cuisine. Relax over a cup of real hot chocolate, just like you can at grandma's<br/>At the summit of Mount Salève and twenty minutes' walk from the cable car station, you will find what you need to quench your thirst and satisfy your hunger. In the sunshine or curled up on a sofa, you are guaranteed a relaxing time. And especially look out over the 360-degree view of our beautiful region.... Not to be missed!
4
​Shedrub Choekhor Ling Buddhist Temple
Located on Mont Salève in Haute-Savoie, 25 mins from Geneva, the Shedrub Choekhor Ling Buddhist Monastery opened in September 2010 and was inaugurated by the 14th Dalai Lama on 12 August 2011. Open to the public from Tuesday to Sunday.<br/>The name given to it means 'The Garden of the Wheel of the Dharma for Teaching and Practice'.
5
Le Grand Piton viewing point.
Le Grand Piton is the highest point of Le Salève offering a view mainly focused on the Genevois region and Jura.
This early 20th-century country house has a sense of calm and harmony. Enjoy its sumptuous drawing rooms and fine dining prepared by Marc Le Roux. 60-hectare estate, panoramic view of the mountains from Mont Blanc to the lake at Annecy.<br/>Avenières will please even the most discerning palates. Set in 60 hectares of grounds in Haute-Savoie, this unusual place was built in 1907 for an eccentric couple. After it became a hotel, it retained many of its original features such as the chapel with its gold mosaics. The outstanding surroundings, bedrooms steeped in spellbinding charm, creative elegant cuisine and exceptional amenities providing a sense of real well-being allow guests to pay homage to the best things in life with a sense of poetry, romanticism and sheer passion.
It is in the middle of a magnificent forest that you will meet the scarecrows. These strange characters stay there all summer and invite us to discover their mysterious and entertaining world.<br/>Start by discovering a multitude of these chaps who share their daily life with us. Then, in the middle of hundreds of colourful flowers, all ages can have fun and a great laugh with a life-size game of snakes and ladders. Beware - the children are champions at this game. But revenge is possible with the giant Mikado! The day continues with lots of other discoveries: the giant and his rocking horses, the maze, a musical village…
A day out in a dreamy setting...
- 8 hectares of lush, green forest with a stream ""Le Nant Trouble""
- here and there shaded clearings and ponds
- home to some one hundred animals: pigs, sheep, donkeys, goats, reindeer, geese, ducks...
Then it's time for a show, with the owl contest or Amadeus, a musical show...
Snacks served in the tavern on-site or bring a picnic.
Explore the home of Father Christmas and his elves, Mother Christmas, Father Whipper and the Attic of Dummies all year round! There is lots to do in this magical world at any time of year, but the magic of Christmas is always at the heart of everything.<br/>Father Christmas has chosen to live in Savoie and has opened his home to you. Find out about his daily life by visiting his workshop, kitchen and bedroom... Places that have until now been kept secret, but which are now unveiled before your very eyes...
A bit further on you enter another world, that of his twin brother, Father Whipper! Much nicer than he seems, he will also show you his clean and tidy home.
Finally, to complete the family, one of the Mother Christmases has opened the doors to her cottage to show you a third, feminine, world of Christmas.
Finally, the latest arrival, the Sandman has arranged an Attic of Dummies for Father Christmas which is completely dedicated to this childhood object.
To complete the magic, there is a crêperie and souvenir shop.
Open all year, don't hesitate to check the opening times and seasonal events. Father Christmas, Mother Christmas and the Sandman appear regularly to meet you and tell plenty of stories.
Maison du Salève is a lively, friendly place where you can explore the history and heritage of the Salève mountain through exhibitions, workshops, guided tours, discovery trails, lectures, and even birthday parties.<br/>Located in the countryside at Présilly, Maison du Salève offers unusual activities connected to its exhibitions, including guided tours, workshops, lectures and nature trails. Walks suitable for people of all ages start from the Maison, including the 'In the footsteps of the Carthusians' discovery trail, the pilgrim route to Santiago da Compostela, and the Chemin des Convers, which takes you to summit of the Salève.

The Maison du Salève's eco-boutique features local artisans, food producers and writers.
10
Sainte Victoire oratory Viewing point
200m from the oratory, discover a beautiful view over Jura Montains and Rhone river<br/>According to the legend it was built by a peasant girl after she saw her barn miraculously filled with hay.
11
Sainte Victoire Oratory
Nestled at the west top of Mount Vuache, above Chevrier, the chapel (or oratory) dedicated to Sainte Victoire is the end point of a pleasant walk through the forest.<br/>According to the legend it was built by a peasant girl after she saw her barn miraculously filled with hay.
Atout Pom has 75 acres of orchards on the slopes of the Vuache mountain and benefits from a specific microclimate. We favour natural protection for our crops, which are organic and are produced using integrated fruit production methods.<br/>We grow more than 15 varieties of apples and 5 varieties of pear, chosen for their eating quality. Each year we harvest 1,000 tonnes of apples and 200 tonnes of pears.
At the Pays de Gex gateway, Fort l'Ecluse, a formerly military site, is one of three examples of mountain fortifications in France during the first half of the XIXth century.
The fort now welcomes the public and offers a rich and varied cultural season from June to September.<br/>At the gateway to the Pays de Gex, Fort l'Ecluse is one of three examples of mountain fortifications in France during the first half of the XIXth century. A staircase hewn into the rock (1,165 steps) links the lower and upper forts. Interactive multimedia stations and historical and art exhibitions during the summer. A unique and unforgettable site!
During the summer season, this historical and cultural site is open for visits, exhibits and animations. Built on a hillside, the lower fort was equipped in the 17th and 18th centuries with an enclosure, reinforced by a round tower (the Porte de France) and a parade ground leading to another gate (the Porte de Genève).

At the top of the Porte de France, the terrace overlooks the Rhone Valley from an exceptional viewpoint. The the upper fort buildings were erected in the middle of the 19th century, high up, in order to protect the fort from an attack from the mountains and to increase its housing capacity. 1165 steps carved into the rock form the underground staircase linking the two forts. Several artillery casemates and battery terraces supplement the fortifications.

Classified site, Fort l'Ecluse presents today the remains of several centuries of military architecture: towers, watchtowers, loopholes, watchtowers, casemates, ammunition chambers.
Visiting Fort l'Ecluse is the opportunity to discover the way of life of the 150 men who composed the garrison, and also the importance and diversity of the defence and troop withdrawal system.
A former cheese farm has been divided into two sections: one is a shop to discover and buy the cheeses and meats on offer, and the other is a restaurant to taste the regional specialities.<br/>The Fromagerie is open for breakfast, lunch or dinner, offering hearty meals with a traditional added touch of the Savoyarde region. Come and visit the shop and buy some local products to make a picnic or to taste and share with friends and family when you go back home. (Cheese, deli meats, bread, pastries, groceries, local newspapers)
15
Geneva Hills Tourist Office - Information
We welcome you within Vitam in a bright and spacious place where you will find a lot of flyers on our territory of Saint Julien, the Genevois and all the department Haute-Savoie. You can also find all the events in the territory on our schedule!<br/>We propose various services like:

- A trilingual reception service
- Topographic guides for sale
- Available documents from 8 am to 10pm even if the reception is closed
- Wifi access
- Local events' tickets on sale

You want to prepare an unforgettable stay? Come to meet us, we will you suggest activities during a personalized interview! To make an appointment with a tourist office advisor, wirte us to info@tourisme-genevois.fr

To send us a mail, please address to our adminsitrative service:
Office de Tourisme des Monts de Genève, 8 rue du Petit Malbrande 74100 Annemasse.
A unique leisure centre, 30 minutes from Annecy and 15 minutes from Geneva. It brings together many leisure options within one space (Aquatic, Vitam'Ludic, Wellbeing & Spa, Fitness, racket sports and climbing), a shopping gallery and restaurants<br/>The region's largest aqua centre offers you fun, multi-track slides (4 indoor, 5 outdoor) a fun paddling pool, a swimming pool, and a balneotherapy area heated to 33°, for all the family, with a torrent river and bubble beds to delight everybody. During the summer, bring the family to take advantage of outdoor leisure activities: grassy beaches and the beach volleyball court! Family rate 15% off (minimum 4 paid entries including one adult and one child).
The latest generation Fitness area gives you an opportunity to vary your pleasures with a climbing hall with natural light, 8 squash and badminton courts, and a set of 110 fitness machines to keep you in trim.
The Well-being & Spa area is a place apart, entirely dedicated to well-being and escape. From the moment you enter this haven of peace, everything invites you to let go of your tension. Relax completely as you pass through the hydro-jets of a vast balneotherapy pool that opens onto a beautiful Mediterranean garden. Around you is a peaceful environment of saunas, hammams, pools heated to different temperature, a rest room and a tea room... Access to the pool area is included in your entry to the well-being area.
To continue your de-stress, Vitam's shopping galley offers retail therapy. Come and discover 20 chill-out shops (home décor, fashion, beauty and well-being), a variety of restaurants, an Ibis Styles hotel that will prolong your well-being through to the early hours, and also the new Migros supermarket where you'll find all our regional products.
3480 meters of difference in height