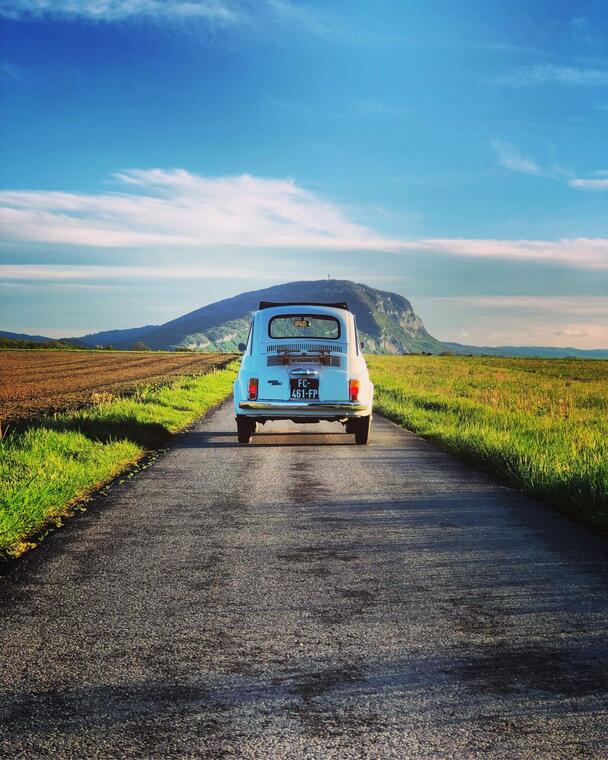 Circuit découverte : Le tour du lac d'Annecy
Road
in Annemasse
Difference in height

1961 m

Documentation

GPX / KML files allow you to export the trail of your hike to your GPS (or other navigation tool)
Points of interest
Maison du Salève is a lively, friendly place where you can explore the history and heritage of the Salève mountain through exhibitions, workshops, guided tours, discovery trails, lectures, and even birthday parties.<br/>Located in the countryside at Présilly, Maison du Salève offers unusual activities connected to its exhibitions, including guided tours, workshops, lectures and nature trails. Walks suitable for people of all ages start from the Maison, including the 'In the footsteps of the Carthusians' discovery trail, the pilgrim route to Santiago da Compostela, and the Chemin des Convers, which takes you to summit of the Salève.

The Maison du Salève's eco-boutique features local artisans, food producers and writers.
Explore the home of Father Christmas and his elves, Mother Christmas, Father Whipper and the Attic of Dummies all year round! There is lots to do in this magical world at any time of year, but the magic of Christmas is always at the heart of everything.<br/>Father Christmas has chosen to live in Savoie and has opened his home to you. Find out about his daily life by visiting his workshop, kitchen and bedroom... Places that have until now been kept secret, but which are now unveiled before your very eyes...
A bit further on you enter another world, that of his twin brother, Father Whipper! Much nicer than he seems, he will also show you his clean and tidy home.
Finally, to complete the family, one of the Mother Christmases has opened the doors to her cottage to show you a third, feminine, world of Christmas.
Finally, the latest arrival, the Sandman has arranged an Attic of Dummies for Father Christmas which is completely dedicated to this childhood object.
To complete the magic, there is a crêperie and souvenir shop.
Open all year, don't hesitate to check the opening times and seasonal events. Father Christmas, Mother Christmas and the Sandman appear regularly to meet you and tell plenty of stories.
It is in the middle of a magnificent forest that you will meet the scarecrows. These strange characters stay there all summer and invite us to discover their mysterious and entertaining world.<br/>Start by discovering a multitude of these chaps who share their daily life with us. Then, in the middle of hundreds of colourful flowers, all ages can have fun and a great laugh with a life-size game of snakes and ladders. Beware - the children are champions at this game. But revenge is possible with the giant Mikado! The day continues with lots of other discoveries: the giant and his rocking horses, the maze, a musical village…
A day out in a dreamy setting...
- 8 hectares of lush, green forest with a stream ""Le Nant Trouble""
- here and there shaded clearings and ponds
- home to some one hundred animals: pigs, sheep, donkeys, goats, reindeer, geese, ducks...
Then it's time for a show, with the owl contest or Amadeus, a musical show...
Snacks served in the tavern on-site or bring a picnic.
Farm visit and discovery of food produced by Mother Nature. Horticultural and kitchen garden greenhouses. Meet donkeys and other farm animals.<br/>Mini-courses on the farm are offered for children on Wednesdays and Thursdays during the school holidays, booking required (20 € / child)

Other activities are available on request (donkey rental, Art and Nature trail, birthdays ...)
5
Le Pont de la Caille - Charles Albert
Pont datant de 1839 représentant le savoir-faire du génie industriel de cette époque. Le pont est inscrit au titre des Monuments Historiques depuis 1966. De plus il fait partie des 25 sites touristiques emblématiques de la Région Auvergne-Rhône-Alpes.<br/>L'idée de construction d'un pont suspendu est approuvée en 1834 par le roi Charles-Albert, Duc de Savoie, qui donnera son nom à l'ouvrage. Long de 180m pour une hauteur de 147m, le pont est, aujourd'hui, entièrement piéton.

Pendant les travaux sur le site des Ponts de la Caille l'accès au pont Charles Albert, n'est plus autorisés.
6
Aire de pique-nique du Pont de la Caille
Sur votre route entre Annecy et Genève venez faire une pause gourmande sur le site des Ponts de la Caille est profiter le l'aire de pique-nique avec ses installations : tables et bancs, bains de soleils, sentier de promenades...<br/>Pendant les travaux sur le site des Ponts de la Caille, l'accès à l'aire de pique-nique n'est plus autorisés.
7
Lake Annecy Tourist Office
The Tourist Office offers the following services:
- sale of books for hikes around Lake Annecy (IGN, walks around the lake ...),
- sale of books and DVD featuring the history of the city and surrounding sites,
- sales of Gourmet Map (1 meal purchased, one free meal in 25 participating restaurants)
- sale of books bus network SIBRA,
- ticket sales for tours of the old town.
Throughout the year, many ticket shows, concerts ...
Discover a historical monument, the museum and its temporary exhibitions, displayed in the exceptional setting of the former residence of the Counts of Geneva and the Dukes of Genevois-Nemours.<br/>Listed as a Historical Monument in 1902, Annecy Castle became the residence of the Counts of Geneva in the 13th and 14th centuries. Over the following two centuries, successive modifications transformed the castle, giving it the unique appearance we can admire today.  The resulting structure is a combination of medieval defensive architecture and renaissance elegance, inspired by castles in Ile de France. Abandoned as a residence in the 17th century, the Annecy Castle was later used as military barracks until 1947.

The Castle-Museum
In 1953, the city of Annecy bought the castle from the Ministry of Defense. The museum's first exhibition was inaugurated three years later. Since then, the museum has presented various temporary exhibitions for visitors, as well as collections related to regional heritage, underwater archeology, medieval sculpture, landscape painting, contemporary art and animation films.

Architecture
In its current state, the castle is a good illustration of how castle architecture changed between the 13th and 16th centuries. The Tour de la Reine is the oldest part of the castle, dating back to the 13th century.  Built on elevated ground, it most likely replaced a primitive keep.  Measuring over 30 meters high and with walls up to 3.3 meters thick, the tower was used for defensive and military purposes.  
The residential quarters of the castle are more recent.  Both the Logis Nemours and the Logis Neuf (new lodging house) can be dated to the 16th century and are typical examples of Renaissance architecture.  These later constructions clearly attest to the growing importance of elegance and comfort to be found in princely residences.  Large windows adorn the facades and allow for natural light to enter the rooms, some of which are decorated with wall paintings and equipped with latrines. 
9
Conservatoire for Art and History
Once the Grand Seminary for the diocese of Annecy, it now houses a collection of art works that form part of the area's artistic heritage: the Paul Payot collection; history of mountaineering, the Chastel collection; 16th/17th/19th C paintings.
10
Annecy Garden of Europe
On the shores of Lake Annecy, the garden of Europe is a popular place to stroll. It is also a historic site used since the Middle Ages for many uses. Religious property until the Revolution, it is now a privileged space.
11
Château de Menthon-Saint-Bernard
Inhabited by the same family since the 11th century and built between the 11th and 19th centuries, it still contains its rich variety of furniture and period decoration.<br/>Traditional birthplace in 1008 of St Bernard de Menthon, the patron saint of mountain dwellers, who gave his name to the famouse rescue dogs.
Costumed events on weekends and public holidays.
12
La Roche sur Foron Tourist Office
La Roche sur Foron Tourist Office
1961 meters of difference in height