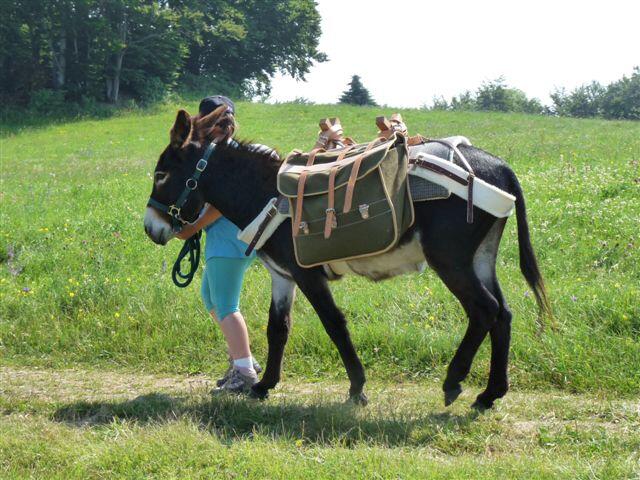 Donkey hike in the Salève
Sports activities,
Accompanied,
Pedestrian sports,
Donkey trekking
in Étrembières
First approach to mountain hiking with an animal: the donkey. As part of a 1/2 day or a full day on the little mountain of Salève between Lake Geneva and Mont Blanc. Ideal for children from 5 years old.
Rates

Demi-journée en bas du Salève : 190.00 €
Demi-journée en haut du Salève : 220.00 €
Journée en haut du Salève : 290.00 €
Le prix de base proposé comprend un accompagnateur en montagne et un âne avec son matériel .
Openings

From

April 1, 2023

until

October 31, 2023