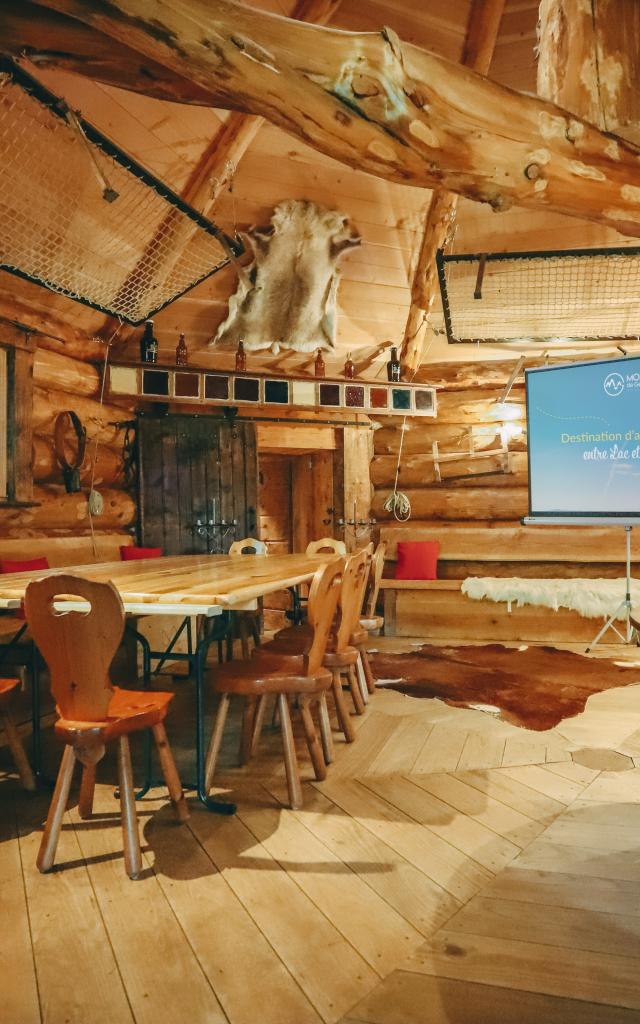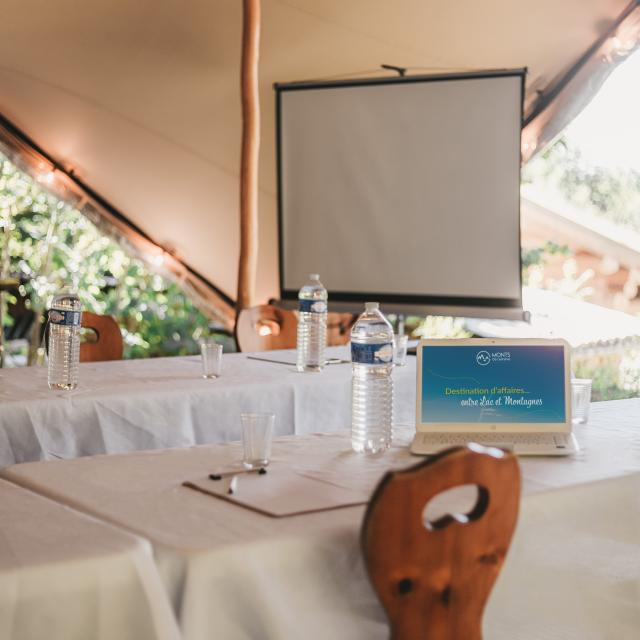 #The program of your stay in details
Day 1:
You will be welcomed at Beaumont or Vitam Center in the early afternoon. Then, a team building activity with the Bureau de la Montagne du Salève will await you. On the agenda: mountain biking on the Salève plateau or water hike. In the evening, you will have dinner and spend the night on the Mulane Camp, in the forest, far from the daily stress of the city. Your meal will be organized by a professional cook, partner of Mulane Camp.
Day 2:
After a breakfast at the camp, departure for a discovery hike to the Salève.
Then, in the late morning or early afternoon: installation at the Cabanes du Salève and lunch.
In the afternoon, time for a work session.
After the effort, the comfort: spend your evening at the Observatory restaurant (or elsewhere depending on your desires) before joining the Cabanes du Salève for the night.
Day 3:
Breakfast at the Cabanes du Salève to be in shape for your morning work session. Lunch at the cabanes or elsewhere depending on your wishes.
End of the service.