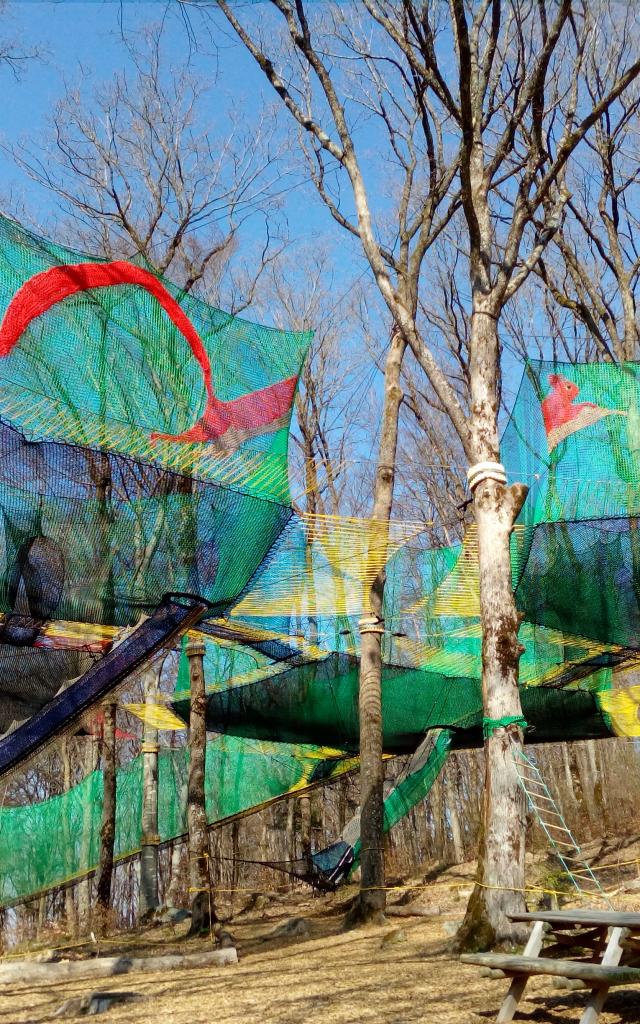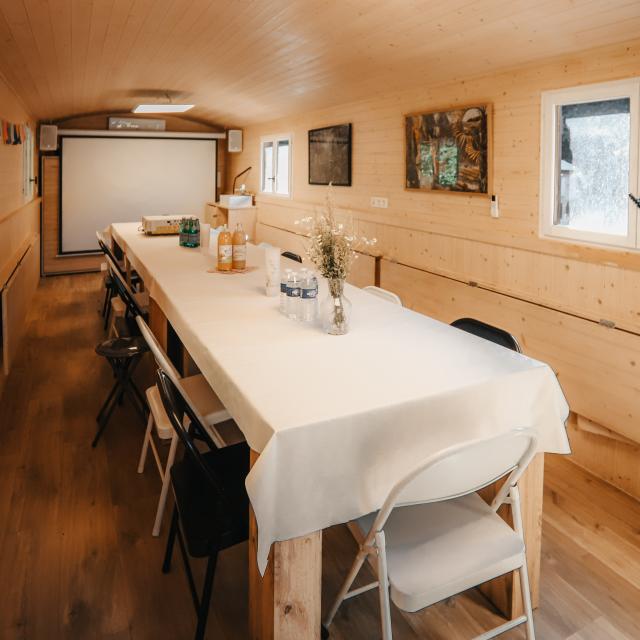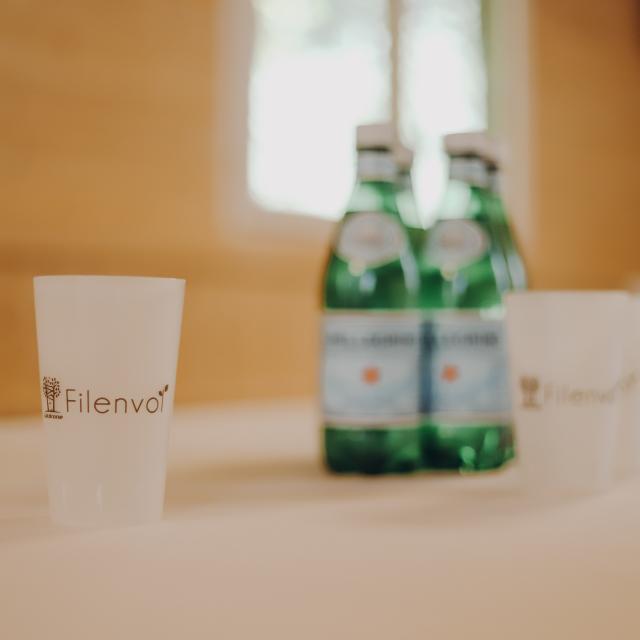 # Your day's program in detail
09:00 to 10n00: Welcome to Filenvol.
Presentation of the park Filenvol, breakfast served either outside or in a protected area depending on the weather, a moment of conviviality, contemplation and amazement.
10:00 a.m. to 12:00 p.m.: Work meeting.
Provision of the trailer "Filentout" with video projector, retractable screen, professional sound system consisting of 4 speakers and a subwoofer, large tables, chairs, wired internet access with RJ 45 plug made available (no wifi, little 4G network), conference kit on request, hot drinks on request, self-service cold drinks, pastries.
12:00 to 1:30 pm: Lunch
Lunch in the park, adapting the meal to weather conditions.
Many options:
1. Fresh, organic, homemade local products from our catering trailer: pizzas, croque-monsieur, flammekueche, hot dogs, savory and sweet crepes. All types of drinks with or without alcohol…
2. Fondue with cold cuts and dessert.
3. Varied quality buffet prepared by our organic caterer with local products (appetizers, various salads, various kebabs, various desserts …)
1:30 p.m. to 5:00 p.m.: Fun activities in the "Parcabout"
Fun activity within the reach of all, in the form of a sports challenge, with a team builder made available. Strolling on 1800 meters of catamaran nets, in the trees (637 trees and 13 species), between 3 and 15 meters from the ground, in complete safety.
At 5:00 pm
Proclamation of the results of the challenge, awarding of prizes and cocktail aperitif based on local products (at 90%).
End of the event
*OPTION: evening extension with dinner at the Observatory restaurant at the top of the Salève or transfer to your hotel and dinner on site.